bordalo ii | ian ross gallery
San Francisco, california
Bordalo ii's california harbor seal pup is located atop the historic former Ian Ross Gallery location at 466 Brannan St. this space houses epic murals by Ian Ross, Hueman, and even a secret rooftop installation from Fin DAC, which deftly incorporates a skylight element into his muse figure, missy, which becomes a mystical glowing orb when illuminated from below.
Bordalo II created california harbor seal pup in tandem with their first US solo show at Heron Arts in San Francisco, where they exhibited their signature trash animal sculptures. A larger-than-life elephant took up most of the main floor, with one of the side rooms featuring three flamingos nestled among the decaying remains of a scrapped car. Both installation had been created at the last minute, after Bordalo II learned half of their sculptures would not arrive from Europe in time for the show. The elephant and flamingo were created within three days, with the welcomed assistance from friends.
The assemblages in bordalo's big trash animals series are not only site specific, but ecologically specific to the region they're created. Team COlabs embarked upon an educational field trip with the artists and Powwow photographers Ian and Lanny to the Marine Mammal Center in Sausalito. we were astounded to learn of the incredible wildlife rescue and rehabilitation efforts being forged by this world class facility. during our docent-led tour, we came face to face with a group of recently rescued harbor seal and sea lion pups being bottle-fed a 'pescatarian smoothie' on their road to recovery and re-release to their native habitat. our visit to this largely volunteer-run facility was truly transformative, complete with visual illustrations of the impact of plastic pollution on ocean wildlife. the Marine Mammal Center has expanded our understanding of the interdependence of marine ecosystems and the survival of all life on our planet. in parallel with Bordalo II's work, this inspiring organization challenged us to examine the impact of our own material waste while giving a voice to the adorable creatures impacted by human excess. we look forward to future creative collaborations with the MMC in the hopes of proliferating their message of environmental responsibility + oceanic stewardship.
special thanks to:
bordalo ii | urban spree
berlin, germany
Froehlicher Toucan is a large scale installation created by Portuguese visual artist Bordalo II. The 'trashart' sculpture is composed entirely of discarded materials. Car bumpers, tires, hoods and hubcaps, a bicycle frame, an ironing board, even a mirrorless disco ball were amongst items salvaged to give the Toucan its shape. Froehlicher Toucan was conceived and executed in less than 72 hours, including the sourcing of materials on the Berlin outskirts. The piece is part of Bordalo II's Trash Animals series—a set of sculptures designed to raise awareness regarding the environmental impact of human excess. Animals are used as the subject to represent a facet of the natural world being impacted and displaced by modern day waste.
The work spans the facade of three stacked shipping containers on display in the courtyard at Urban Spree—an 18,000+ sq. ft postindustrial space devoted to urban art in the heart of Berlin.
Froelicher Toucan was produced by COlabs, an LA-based production company committed to promoting sustainable initiatives through multi-platformed artistic collaboration. For further information on the project, check out the background story below.
Related links: HIN, rbnsht, street art news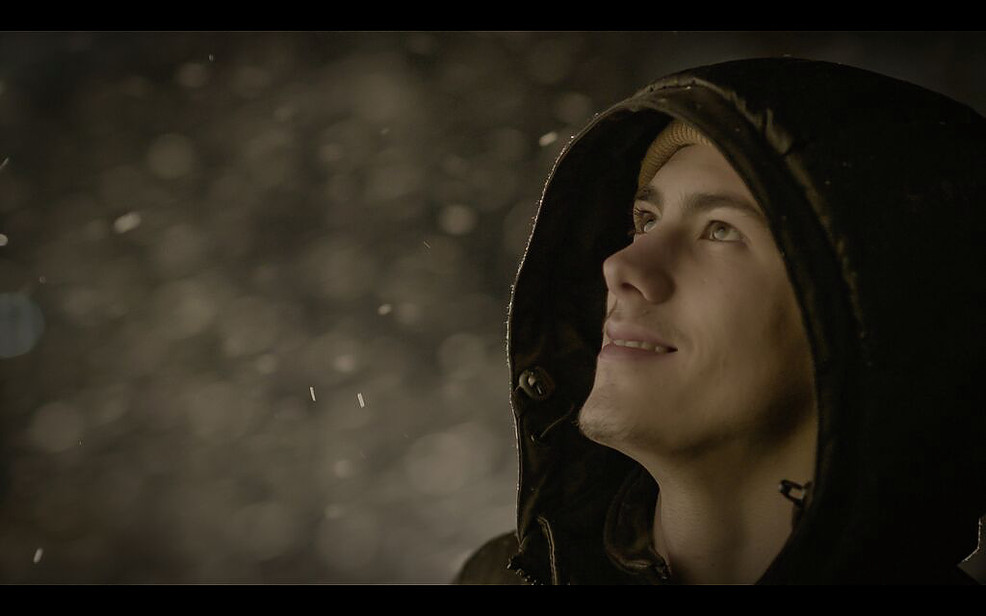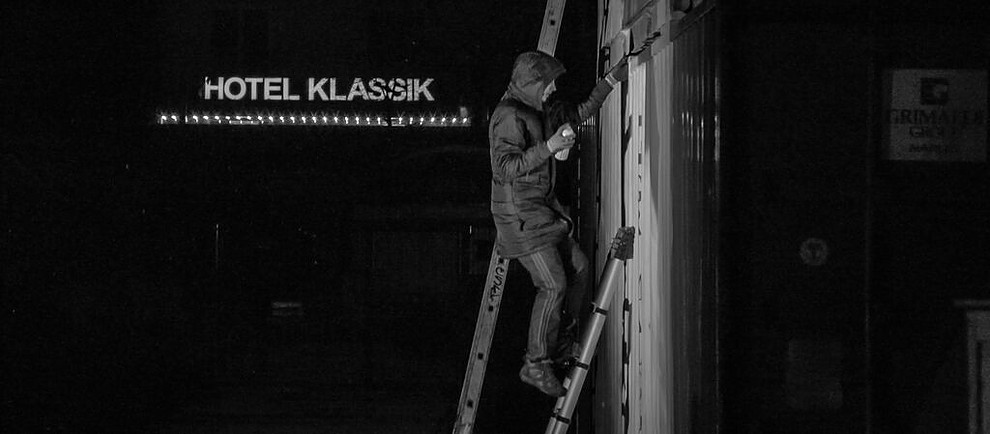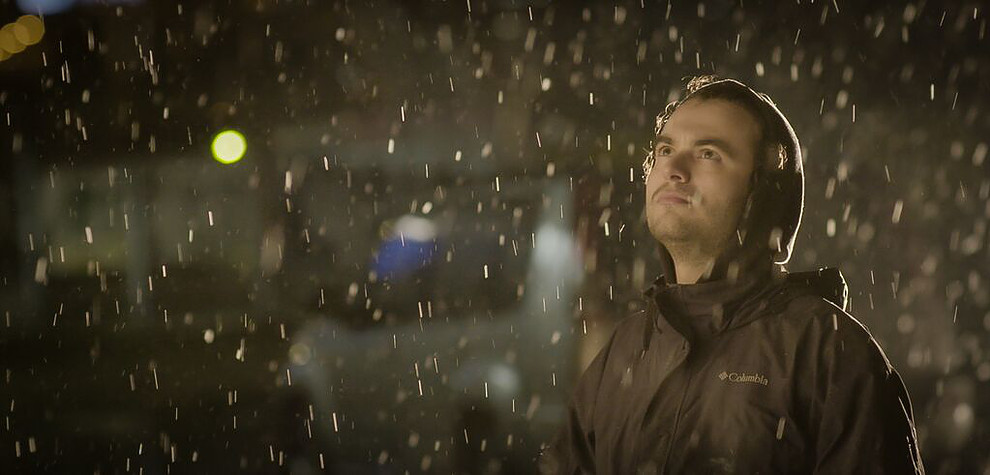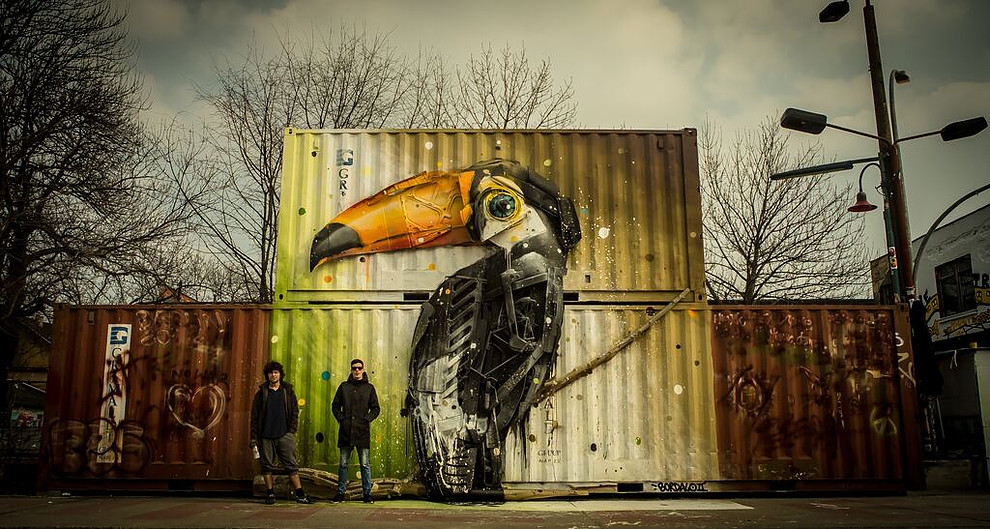 bordalo ii | background
Artur Silva aka Bordalo II (@b0rdalo_ii) is the future of assemblage art. Born and raised outside Lisbon, where neglected structures are more norm the than exception, Bordalo's creations are comprised solely of discarded materials. Never have I encountered a creator who balances such an intriguing combination of ambition, empathy and wit.
Artur (Bordalo) and I first became acquainted in December of 2013. I was researching 'recyclartists' to gather for a conceptual exhibition entitled 'what I have to offer'. The invitational gathering was to feature artists who would with each other to create original work utilizing only locally scavenged/reclaimed materials. We remained in touch, and in September of 2014 I impulsively booked a flight to Lisbon on the remote chance I might be able to track Bordalo down to witness his process first hand, (there is little to no documentation of Bordalo's work in progress. He typically only posts a photo of his completed project).
After 5 days of scouring the areas adjacent Bordalo's recent installations for clues to his whereabouts, I had all but given up. During my final eve in Lisbon, I received a FB message from Bordalo with an invitation to join his installation site the following morning. At the conclusion of our plan, I closed the laptop, laid my head on my desk and wept with gratitude.
We met at a train station the following morning, and Bordalo did not disappoint. He was genial, laid back yet focused, and funny as all hell. He drove myself and a fellow local artist to an abandoned factory just north Lisbon Airport. Acres of derelict concrete slabs lay before us, scattered with debris of every shape, size, and material composition. Artur had led us to his secret playground. I giddily stood by as he scrambled over the debris in search of the perfect materials to suit his vision--a simple hand inked sketch of a spider perched upon its web. Over the course of 3 hours, Bordalo crafted his arachnid assemblage using all manner of derelict items... car mufflers, empty liter soda bottles, a plastic hen lawn ornament, and dozens of other implements strewn amongst the slabs with no apparent purpose or place.
I stood alongside Bordalo slack-jawed (and with iPhone camera rolling) as these scattered bits of useless junk were effortlessly assembled to form a larger than life (yet lifelike) creature unlike anything I had ever seen. Observing this magical process moved me to my core and has left me forever changed. If I devote the remainder of my life to the proliferation of this incredible art form, it will be a lifetime well spent.
words by Zippy